If you have watched international football matches, you probably know what retractable roof systems are, or at least a gist of it. Retractable roof systems cover stadiums, so the events push through even when the weather is against all odds. Not only does a retractable roof allow events to go ahead as scheduled, but they also provide shelter for spectators in the heat, cold, or rain.
There are different kinds of retractable roof systems, which would vary from stadium to stadium. It all depends on the structure's architectural design. For example, the Toyota Stadium located in Japan has an accordion-style retractable roof, whereas the Miller Park features a fan-like retractable roof.
Most times, you'll find stadiums using an aluminum retractable roof enclosure, with metal making up a considerable percentage of the structure. However, you can find other stadiums made of water-resistant fabric roofs.
While you can usually find retractable roof systems commonly used in stadiums, you can also find them in other applications. An aluminum retractable roof enclosure is ideal for commercial, residential, and industrial purposes!
Read on as we share the benefits of retractable roof systems for your workshop, outdoor swimming pool, or other outdoor areas.
Benefits of Retractable Roof Systems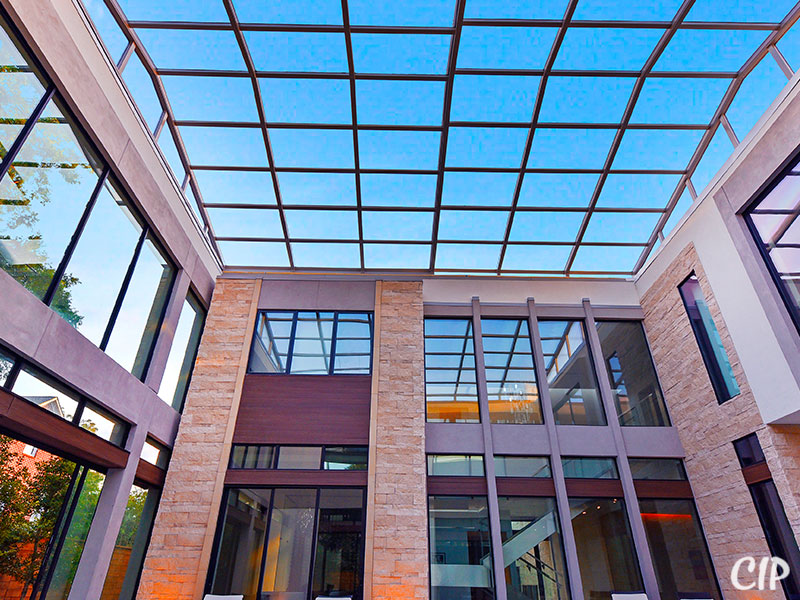 Expect comfort, versatility, and functionality, whether you want to install a retractable roof for your business, commercial outdoor swimming pool, or home patio. Here are some of the benefits retractable roof systems offer for properties:
Reliable and Versatile Shade
During the sunny summer months, you can easily draw your retractable roof ultimately to block out shade effortlessly. You can easily retract it for an outdoor space to enjoy activities surrounded by a cool breeze or under starlit skies during cooler months.
Between seasons, you can draw your retractable roof partially to allow the right amount of sun exposure for your outdoor swimming pool or patio. Some property owners would ask their contractor to install a built-in lighting system to quickly transform the outdoor area into a fabulous spot to entertain guests. If you would like to do the same, we suggest adding LED lights to create a warm and friendly atmosphere.
Rain Protection
Retractable roof systems are entirely watertight. You may even ask your roof installers to place built-in guttering to drain the waterway so you can continue using your outdoor space during snowfall or heavy rains.
Insulation
Because you have outdoor shade protection, you will also have fantastic insulation against hot and cold weather conditions. You will enjoy comfy temperatures no matter the time of year.
Because of that, retractable roof systems can help you save money on heating and cooling costs. By cutting down your electricity usage, you help the environment.
If it gets sweltering during summers where you live, you can install a misting system in the retractable roof for your family and guests to stay comfortable no matter how hot it gets.
Valuable Property Asset
It's crucial to find a reputable supplier and installer of retractable roof systems and enclosures. By doing so, you're ensured of high-quality and industrial-grade materials used for the outdoor structure. Moreover, as a result, your roof stays strong enough to withstand harsh weather conditions, making it a valuable property asset for years.
If you decide to sell your property, your retractable roof can add value to the estate.
Prolong Furniture Life
We all know that the sun's UV rays are pretty damaging to the skin. But how about on the outdoor furniture?
Just like how you would experience skin discoloration or sunburns from sun exposure, your tables, chairs, and upholstery would begin fading and deteriorating. But when you have an outdoor shade from a robust, aluminum retractable roof enclosure, you can retain your furniture's quality and appearance for an extended period.
Extend the Living Space
With retractable roof systems, you can create a comfortable and climate-controlled outdoor area to extend the indoor living area. You can customize the roof enclosure's style, color, and design so it will match your home's indoor décor and exteriors, blurring the lines between indoor and outdoor living.
Convenient Operations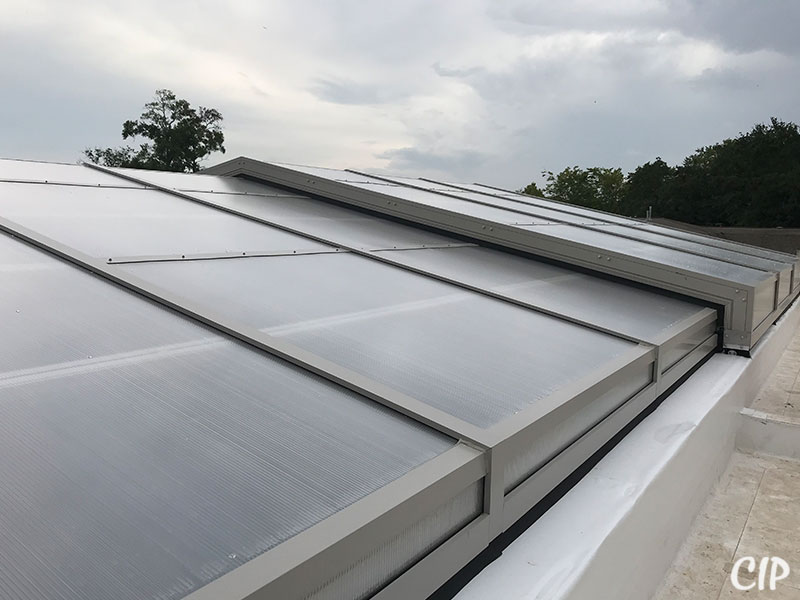 With an excellent supplier, you can get a retractable roof featuring state-of-the-art motorized mechanisms so you can operate it with a push of a button. Here at Covers In Play, we ensure high-quality engineering, which offers property owners convenience.
Moreover, you may use wind and sun sensors for your roof's automatic opening and closing.
Things to Note Of
Your roof enclosure must follow a strict set of standards, depending on your location. Furthermore, your roof enclosure must be the following:
Durable
Lightweight
Incombustible
Watertight
Cost-effective
Aesthetically-pleasing
Can span your support structure
There are two kinds of roof enclosures:
Opaque materials are concrete or metal sheeting
Translucent materials are made of rigid or non-rigid plastics
When you have your retractable roof installed, you must manage it properly with regular maintenance and monitoring. According to the Department of Civil and Environmental Engineering at the Massachusetts Institute of Technology, it's vital to maintain your retractable roof's smooth and reliable operations.
As a property owner, you must follow strict procedures when handling the retractable roof system. This goes especially during emergency cases like earthquakes, accidents, or power failures.
It's also crucial to find a contractor who can provide routine inspections. They should check the retractable roof's components to immediately identify and address any issues.
Speaking of repair and maintenance, your structure's design must permit easier access for maintenance or repair work. Moreover, it should allow you to pay close attention to maintaining your roof's tracks. This will avoid any significant costly damage and accidents that could have been prevented.
Wrapping It Up
A retractable roof is a fantastic investment for your property. You can see why your local community may be vying or installing an enclosure of municipal pools! These roofs offer shelter from harsh weather conditions while adding more style and dimension to any commercial, residential or industrial property.
Retractable roof systems are practical, long-lasting, and user-friendly. That said, you must prepare to invest in regular maintenance and inspections. When doing so, your retractable roof will last for a long time.