Having a pool isn't all fun and games. There are so many things you must consider when it comes to your pool, especially care and maintenance. If you want to enjoy your pool all year long and lessen your hassle of cleaning, then it's important to invest in a solid safety pool cover.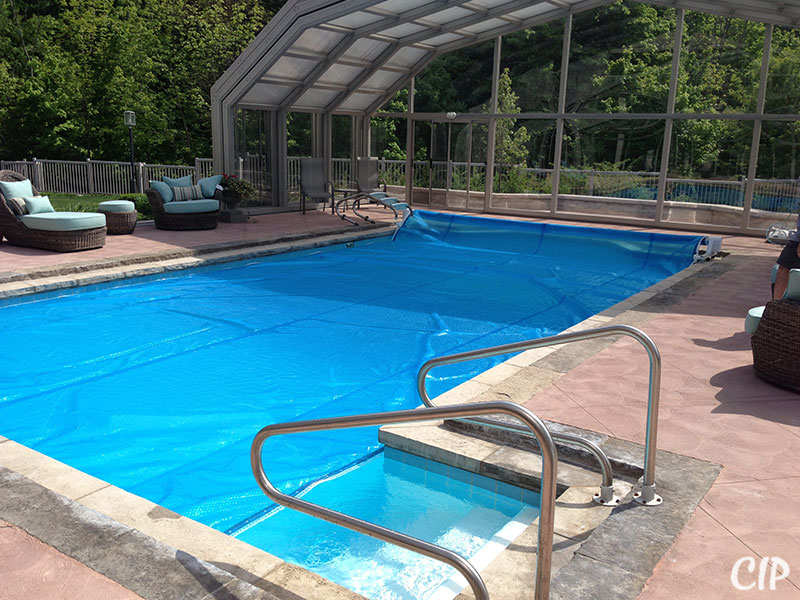 But as you scour through different shops, you have probably noticed that there are many kinds of pool covers. This can make your search for the best safety pool cover difficult.
Don't worry, we've got you covered. Read on as we share what cover type is right for your pool based on your needs!
Which Cover Type is Right for Your Pool?
You're probably wondering, why invest in a hard cover for inground pool in the first place? Pool covers can actually benefit both you and the pool in the long run.
Pool covers help make your pool safer while adding to your convenience and energy efficiency. For starters, using inground pool safety covers will prevent anyone from falling in, especially kids and pets. This prevents accidents and drowning incidents.
Moreover, an in ground pool safety cover will keep debris out of the pool, thus cutting down your need to clean it too often. It also cuts down on maintenance costs as you keep your pool clean!
But again, all the choices may sound overwhelming. Let's take a look at the major types of pool covers to see what's right for you:
Winter Pool Covers
As the name suggests, winter pool covers are made for the winter season. These covers are made of a mesh-type material that will cover the pool completely. The main purpose of winter pool covers is to keep debris away from the pool when not in use.
Since it's made from mesh-type material, it keeps debris from entering your pool. But it will still allow rainwater or snow to permeate. That way, it will prevent liquid from pooling on top of the cover.
However, it comes with an issue, which is water entering the pool, thus diluting the chemical levels. It is essentially a pool cover that allows water through.
Also, do note that winter pool covers are not like a safety pool cover. They have no safety features so it's crucial to keep an eye out for children or pets running around, as they can still fall into the pool.
Winter pool covers are strictly for the winter and won't do much to regulate pool water temperatures.
Slatted Pool Covers
As the name suggests again, slatted pool covers are made of polycarbonate or plastic slats going over a pool. These covers typically come with automatic controls to automatically roll or unroll with just a push of a button.
These covers completely protect the pool from debris. Moreover, they are made from transparent polycarbonate material, so it traps a bit of heat in your pool. An added plus is how it also acts as an in ground safety pool cover as it keeps small animals from falling into the pool.
With that in mind, these should not replace inground pool safety covers. These are not to be mistaken as safety covers and shouldn't be relied on as such, especially if kids or adults fall into the pool.
One thing many homeowners like about these covers is their convenience when opening or closing them. Moreover, they come in various colors to match the aesthetic of your pool. The only issue is they are quite pricey and will require professional installation.
Safety Pool Covers
A solid safety pool cover provides absolute safety for everyone. Because of their strong construction, they can bear the weight of children and animals. It may even be durable enough to withstand the weight of full-grown adults!
Besides that, a swimming pool safety cover will protect the pool from debris and evaporation.
One disadvantage of inground pool safety covers is water pooling. This can cause damage to the cover. That's why you need to clean the cover every few days, especially after snow or rainfall. As such, these aren't the best for the winter season.
Do note that inground pool safety covers are some of the priciest types of covers available and are challenging to install. It will require two people to fasten and mount the cover properly.
Solar Pool Covers
Solar pool covers are one of the more popular choices as it offers great value for money and convenience. They aren't as pricey compared to automatic or safety pool covers. But even then, you get your money's worth in terms of energy efficiency.
These pool covers will keep heat in the pool, which will help you save a lot on your energy bills.
Besides that, if you plan on using your pool during the evenings the solar pool cover can retain heat from a sunny day. That way, your pool water will still be warm come nighttime. And of course, these covers also work to keep debris away from your pool.
You can avail of solar pool covers in various thickness levels. A thicker cover provides better heat retention. Regardless of the thickness, you can expect good winterization benefits.
The downside to these covers is that they don't offer as much safety or protection from falling children and animals. That's why you'll need to be extra careful when your kids and pets are outside.
Wrapping It Up
Understandably, knowing which cover type is right for your pool will be challenging. But it will be worth the effort to go through the research. When you have the most suitable pool cover, you get to reap the full benefits it offers!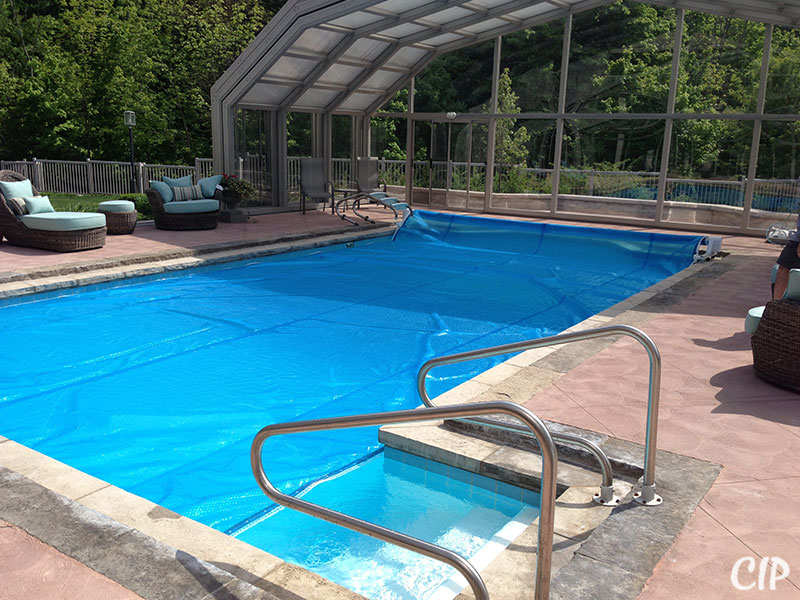 We hope that you were able to find the appropriate swimming pool safety cover made for you! Now that you know which cover type is right for your pool, the next step is finding a reputable brand. If you're still looking for a store that produces quality covers, contact us now!