Once it's time to welcome fall and bid goodbye to the hot summer season, pool owners face various questions they must answer before the cold arrives.
Should you use a pool cover? If so, what are the steps on how to install a pool cover?
The short answer is YES, you must invest in a pool cover, particularly a safety cover! Understandably, some people may have their reservations as safety covers are a bit expensive and you'll want to ensure what you're purchasing benefits you and the pool in the long run.
Read on as we share reasons to protect your pool with a safety cover!
Reasons to Protect Your Pool with a Safety Cover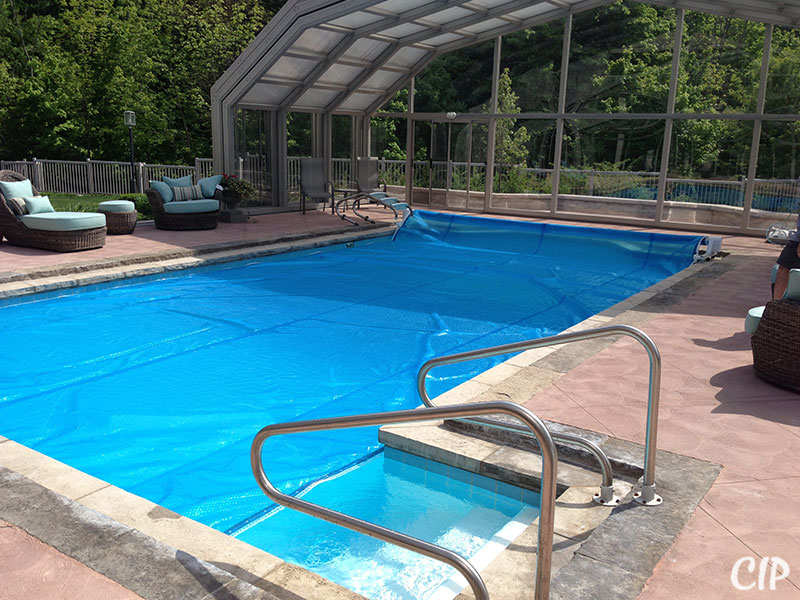 If you're unsure of what a safety cover is, it's similar to a winter cover. Made of strong materials, we place a safety cover over the pool to keep it clean. Moreover, covering your pool with a quality cover will lessen your hassle with maintenance throughout winter and spring!
That said, a safety cover differs from a winter cover because of its breakthrough strength, which usually goes over 4,000 pounds. That's how much a small SUV weighs.
Also, safety covers are secured into the deck and over your pool, compared to only being held in place by heavy objects.
So, why invest in a safety cover? While we tackled the main pool cover purpose, there's more in store! Here are just a few of the reasons why safety covers are worth the investment:
Safety Covers Save Lives
You read that right, a safety cover provides security not only for the pool but for everyone around it. If you have kids and pets, it can be risky leaving the pool open, as they can end up falling in without adult supervision.
Rather than waiting for the worst to happen, it's better to prevent it with a sturdy pool cover. Covering your pool will reduce your worries when it comes to pool safety during the times no one is using the pool.
With that said, do remember that no safety cover can replace adult supervision! It's still important to keep your eyes on your kids and pets as they run around the yard.
Durable
You might think a safety cover is pricey, but you get a useful product to last you for years! Pool covers can range between a few hundred to a few thousand dollars, depending on the type of cover you want. Either way, a quality safety cover can last for 6-10 years before it will require replacement.
That's 6-10 years of pool security and safety, as well as energy savings. That's money well spent right there.
Understandably, there may be people or animals walking over the pool cover. Sometimes, your pool will come across heavy objects and debris falling over it. But a pool cover is strong enough to withstand all that weight as long as your pool is properly filled. Upon installation, professionals will walk over the safety cover to show its strength.
But note that we do not recommend walking over pool covers, as it can still cause wear and tear. As much as possible, maintain your pool cover's durability by not stepping on it and by cleaning all the debris regularly.
It's Easy to Install
Some people hesitate over investing in a safety cover because of the hassle of inground pool safety cover installation and other similar processes.
However, once you learn how to install a pool cover, you'll be surprised by how quickly it is.
There's no need to learn the exact details on how to install pool safety cover, though. You can hire a professional to do this for you. The delivery times of safety covers will vary, but once it's received, professionals will only take a day to install your pool cover without any hassle or disturbance to your backyard.
Save Energy and Maintenance Fees
Hesitant about the price? A pool cover will actually save you more in the long run. Safety covers will sit on your pool, which helps maintain adequate temperature levels. As such, you save energy and chemical costs. Some people report that they can save up to 70% of their pool heating and chemical expenses!
Besides those costs, you also get to save on any extra pool cleaning costs, because all you need to do is to remove debris on top of the cover.
Keep Leaves and Debris Away
This is one of the major reasons why people invest in a safety cover. When you cover your pool, you won't have to worry about leaves, dirt, or other debris entering the pool.
This benefit ties back into saving on cleaning costs. Besides that, you also save yourself the hassle of cleaning (because we all get a bit lazy having to fish debris out of the pool!).
Use Your Safety Cover During Winter
Your pool cover will also act as your winter pool cover. As long as you winterize your pool properly and fill the water levels up adequately, then your cover and pool will function excellently all year round.
A Safety Cover Has Many Designs
One of the awesome benefits we love about safety covers is how you can color-coordinate! You won't have to sacrifice your pool's aesthetics, as pool covers can come in various colors to match your backyard.
Furthermore, there are different types of pool covers to choose from, such as automatic or manual pool covers. You can select the one most appropriate for your needs and budget.
Safety Cover: Wrapping It Up
We hope that this article answered your question, "should you use a pool cover?" Now that you know more about the main pool cover purpose, it's time to start shopping for one today.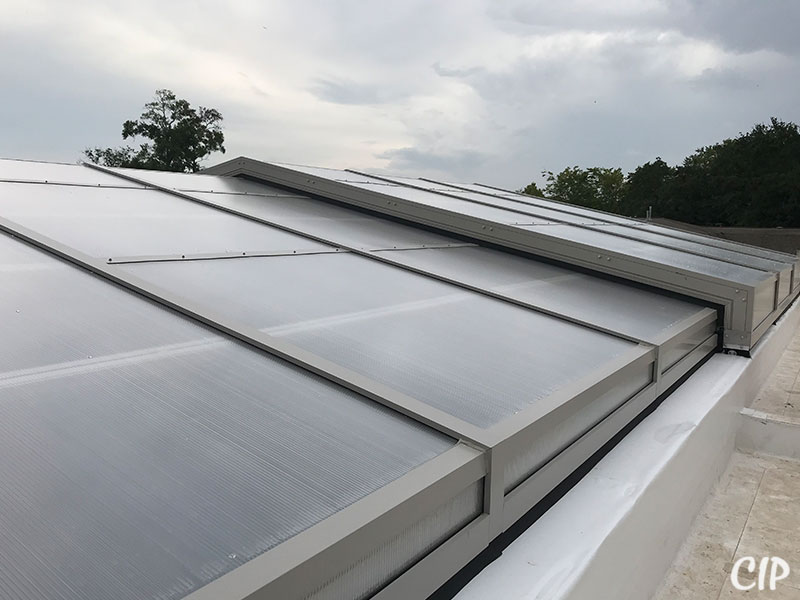 If you're still searching for a pool cover or enclosure, contact us now. We offer a variety of pool covers, as well as services like inground pool safety cover installation. Let's discuss your options!